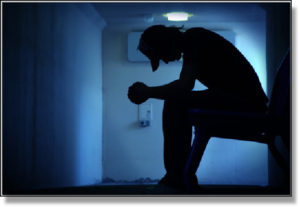 Understanding the nature of God is very essential when it comes to dealing with the issues of our everyday reality. This is first thing that has to grasped else we will not understand how to apply ourselves through life.
Trials and temptations are sure to happen as long as people exist on the earth. People go through rough times that may not respect their status or position. The presence of a trial is not the absence of God's presence. His presence with us remains the same despite our situation. The only problem that people have is their awareness of His presence during those times.
This is one topic that can stretch length of hours to teach. We will zero in one some vital elements that help us to make good any situation that we find ourselves.
One major fact is in the realization that God lets us go through trials. He doesn't shield us from it. He shields us in it. This period allows us to develop true character that helps us project his personality.
It's quite unfortunate that many people have wrong perspective with regards God and the purpose of their trials and this always puts them in a position where they suffer unnecessary troubles and pains.
The scriptures are replete with examples of people who went through trials. The Lord Jesus is a perfect model when it comes to this. His attitude is beyond this world. At the hands of his own oppressors, he prays for their forgiveness.
The following points are very important in dealing with this issue.
You are never alone. The enemy would like to deceive into believing that you are alone in your issues. Remember this you have a high priest who understands your condition.
For we do not have a High Priest who cannot sympathize with our weaknesses, but was in all points tempted as we are, yet without sin.
Right now at the Father's right hand, we have someone who came as a Man to redeem us, and who fully understands what man goes through.
When Jesus walked on earth, He went through every human emotion so that He could identify with us in ALL points. In the Father's presence He is representing us as a Man.
No man may understand how your situation has cornered you but He knows exactly what you are going through and He can sympathize with your weaknesses because He was "in all points tempted as we are, yet without sin".
There's none of us who could have been tempted in all points as He did. But God allowed Jesus to be tempted in all points so that He can understand and identify with the struggles of every single person on this earth. This is the Father's proactive way to deal with the troubles in this life. He tasted is for us.
Jesus can be touched by our humanity—our weaknesses, tears, disappointments, griefs…all points!
There is no trial, difficulty, challenge or temptation that you face that Jesus cannot identify with.
It is this revelation that enables you to rest in Him knowing the kind of representative you have in Jesus! That is the love of God so that you will draw near to His throne of grace (not judgment) to find mercy and grace in time of need! (Hebrews 4:15–16)
Fear not, for I am with you; be not dismayed, for I am your God. I will strengthen you, yes, I will help you, I will uphold you with My righteous right hand.'
So wherever you are today, whether in the valley of marital, financial or health challenge, know that God is with YOU.
My friend, He is right there with you. The God of the heavens is the God of the valleys and says to you, "Fear not, for I am with you; be not dismayed, for I am your God. I will strengthen you, yes, I will help you, I will uphold you with My righteous right hand."
His righteous right hand is Jesus. He's always with you. You may not see him physically but He is more real than anything that you can touch, feel or handle.
Every trial you face is an opportunity for you to see Jesus and His grace in a new way. Each time you do you project of Him in a fresh dimension.
God doesn't let you through trials for him to humble you in defeat or teach you a lesson in keeping good morals. His grace is revealed afresh so that you can embrace him more and feel more confident in His love.
There's something I saw about God that stunned me when he was with the children of Israel on their journey to the promised land. This is found in Deuteronomy 8:1-5
"Every commandment which I command you today you must be careful to observe, that you may live and multiply, and go in and possess the land of which the Lord swore to your fathers. 2 And you shall remember that the Lord your God led you all the way these forty years in the wilderness, to humble you and test you, to know what was in your heart, whether you would keep His commandments or not.
3 So He humbled you, allowed you to hunger, and fed you with manna which you did not know nor did your fathers know, that He might make you know that man shall not live by bread alone; but man lives by every word that proceeds from the mouth of the Lord. 4 Your garments did not wear out on you, nor did your foot swell these forty years. 5 You should know in your heart that as a man chastens his son, so the Lord your God chastens you.
All Israel went through in the wilderness was for God to demonstrate how He chastens. Unfortunately our idea chastisement is not what the Bible states. It is not about God getting back at us.
The word "Scourge" here Deeply inquire – for the purpose of instruction and (child) training.
God's training was about Sonship through trials. This is what the author of Hebrews meant when he quoted in chapter 12 about the Lord chastens those he loves.
"My son, do not despise the chastening of the Lord,
Chastening here in the greek for paideuo – child training

Hebrews 12 says God disciplines or trains us as a father. No father, good or bad, will scourges his kids the way the Romans scourged Jesus. It's a metaphor that doesn't apply at any level. God doesn't train us with whips. He nurtures us.

The context of Hebrews 12 is Christians being persecuted for the faith (see Hebrews 11) when it mentions the heroes of faith. There is something twisted in telling a group of believers facing the threat of scourging that God is the one scourging them.
The author writes to encourage them (Heb 12:3,5). Hearing that God is the one persecuting you is not encouraging. It's discouraging. It doesn't fit the context.
God lets us go trials because He has already overcomed them on our behalf. We go through them to enjoy his victory. As we do we develop in the manifestation of sonship which is to our benefit that causes to reveal true character in the process of patience when it has its perfect work in us.