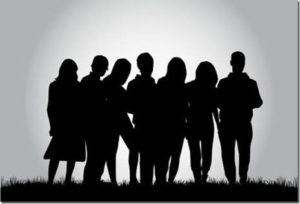 The remnant that was to be saved according to scriptures is not a few group of Christians in the end of time. Paul referred to the same group as "All Israel" that should be saved then said in very clearly in Romans 11:5
"Even so then, at this PRESENT TIME there is a REMNANT according to the election of grace."
His references were the Old testament prophecy from Isaiah.
Isaiah 1:9, "Except the Lord of hosts had left unto us a very small REMNANT, we should have been as Sodom, and we should have been like unto Gomorrah."
Isaiah 37:31, "And the REMNANT that is escaped of the house of Judah shall again take root downward, and bear fruit upward…"
Isaiah 37:32, "For out of Jerusalem shall go forth a REMNANT, and they that escape out of mount Zion: the zeal of the Lord of hosts shall do this."
Those that escaped were the disciples Jesus told about the coming destruction. They left the city before the Romans came and burnt down the city. They were the same ones sealed in Revelation with God's mark.
James also calls them firstfruits from the remnant of the 12 tribes being saved in their generation before the Day of the Lord in AD 70.
James 1:1, 18, "James, a bondservant of God and of the Lord Jesus Christ, To the TWELVE TRIBES tribes which are scattered abroad: Greetings…Of His own will He brought us forth by the word of truth, that we might be a kind of firstfruits of His creatures."
The Scriptures do not refer to a future period where there will be a Jewish revival where a man called the Antichrist will rise up and slay most of them leaving a remnant.
They were the ones who heeded the invitation to come to the banquet. They came in their white which John described as "Righteousness". It is the righteousness of the Lamb that saved them from that calamity that befell a whole nation. It was for their PRESENT TIME and not ours.